Modern urban design, a discipline that molds our cities and shapes our daily lives, is a complex and multifaceted field. It presents a myriad of challenges, yet also offers immense rewards. This article aims to delve into the intricacies of this fascinating discipline, exploring the hurdles designers face, the benefits that well-executed designs bring, and the critical considerations necessary for successful implementation.
Imagine a city as a giant jigsaw puzzle. The pieces represent different elements such as buildings, roads, parks, and other public spaces. The challenge lies in arranging these pieces in a way that creates a harmonious, functional, and aesthetically pleasing urban landscape. It's like a constant surprise and explosion of ideas and solutions, each one unique yet interconnected. And when these pieces fit together perfectly, the result is a well-designed urban space that enhances the quality of life for its residents.
But it's not just about aesthetics. Modern urban design is also about sustainability, inclusivity, and adaptability. It's about creating cities that are not only beautiful but also environmentally friendly, accessible to all, and capable of evolving with the changing needs of their inhabitants. It's a delicate balancing act that requires a deep understanding of various disciplines, from architecture and engineering to sociology and environmental science.
The Evolution of Urban Design
Urban design has its roots in the ancient civilizations of Rome, Greece, and Egypt, where the first instances of planned settlements and cities were observed. These early urban designs were primarily focused on functionality, with city layouts designed for defense, water supply, and religious activities. Over time, the focus of urban design shifted to aesthetics and social aspects, with the Renaissance period heralding a new era of design centered around beauty, symmetry, and social spaces.
In the 19th century, the Industrial Revolution brought about another significant shift in urban design. Cities began to expand rapidly, and new design concepts were introduced to accommodate the growing population and industrial activities. This period also saw the emergence of urban planning as a distinct discipline, separate from architecture and landscape design.
Today, urban design is a complex field that combines elements of architecture, planning, and landscape design, with a strong focus on sustainability and technology. The evolution of urban design continues to shape our cities and our lives, with each new development bringing new challenges and opportunities.
The Role of Technology in Urban Design
As we delve into the role of technology in urban design, it's clear to see that it has been a game-changer, a revolutionary force that has completely transformed the field.
Consider, for example, the use of computer-aided design (CAD) software. This has made it possible for urban designers to create detailed, 3D models of their designs, allowing them to visualize their ideas and make changes before any physical work begins. It's akin to getting a sneak peek of the future, enabling designers to anticipate problems and find solutions in advance.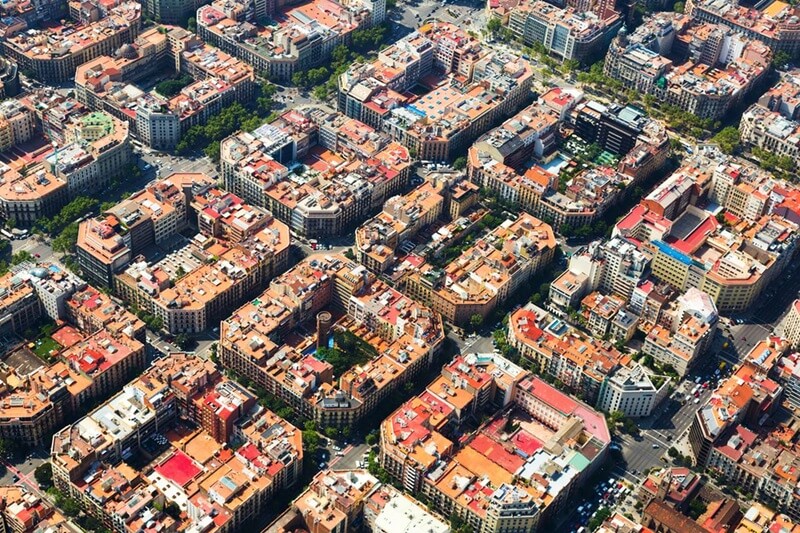 Moreover, technology has also brought about the advent of smart cities, urban areas that use different types of electronic data collection sensors to supply information which is used to manage assets and resources efficiently. This includes data collected from citizens, devices, and assets that is processed and analyzed to monitor and manage traffic and transportation systems, power plants, utilities, water supply networks, waste, crime detection, information systems, schools, libraries, hospitals, and other community services.
However, with these advancements come challenges. Urban designers now need to stay abreast with rapidly evolving technologies, and there are also concerns about data privacy and security in smart cities. But despite these challenges, there's no denying that technology has brought about significant improvements in urban design, making our cities more efficient, sustainable, and livable.
So, as we continue to explore the role of technology in urban design, one thing is clear: it's a powerful tool that, when used wisely, can bring about tremendous benefits. But like a double-edged sword, it also presents challenges that we must learn to navigate.
Smart Cities: The Future of Urban Design
Imagine a city where everything is interconnected, where technology is not just an addition, but a fundamental part of the infrastructure. This is the concept of smart cities, which is rapidly becoming the future of urban design. But what exactly are smart cities? In essence, they are urban spaces that leverage technology and data to improve the quality of life for its residents, enhance sustainability, and streamline urban services.
Smart cities represent an explosion of innovation in urban design. They use technology such as the Internet of Things (IoT), big data, and artificial intelligence (AI) to manage resources efficiently and make cities more livable. For instance, smart grids can optimize energy use, intelligent transport systems can reduce traffic congestion, and smart buildings can minimize environmental impact. The potential benefits are immense, but so are the challenges.
Implementing smart cities requires significant investment, not just in terms of money, but also in terms of time and effort. The technology must be integrated seamlessly into existing infrastructure, which can be a complex task. Moreover, there are concerns about data privacy and security. Despite these challenges, the trend towards smart cities is unstoppable. They are not just the future of urban design, they are the present.
Environmental Considerations in Urban Design
As we delve into the realm of urban design, we cannot overlook the paramount importance of environmental considerations. The sustainability of our cities is a critical aspect that has a direct impact on the quality of life for their inhabitants. But what does this entail?
Firstly, urban design must embrace energy efficiency. This can range from the use of renewable energy sources to the incorporation of energy-saving technologies in buildings. Secondly, the concept of green spaces is vital. Parks, gardens, and trees not only enhance the aesthetic appeal of urban areas but also play a crucial role in improving air quality and providing habitats for wildlife.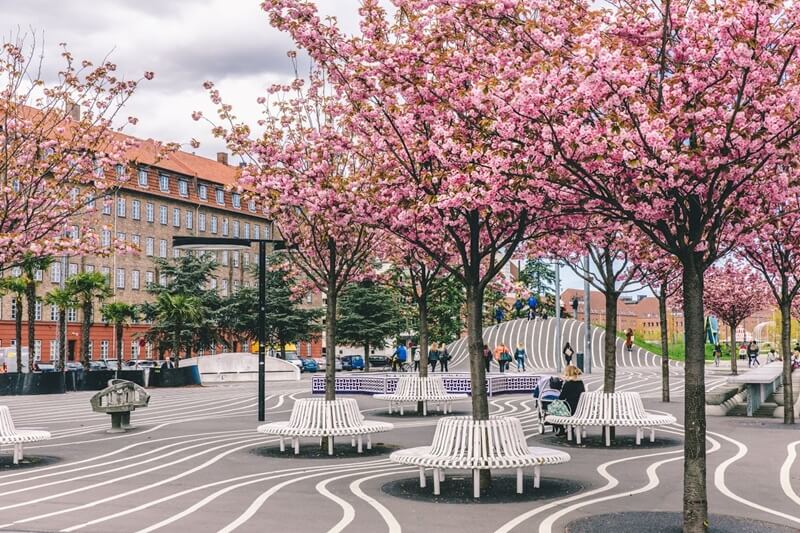 Furthermore, the management of waste is a significant environmental consideration. Effective waste management strategies contribute to a cleaner, healthier urban environment. Lastly, urban designs should consider water conservation. This can be achieved through efficient plumbing systems and the promotion of water-saving practices among residents.
In essence, sustainable urban design is a balancing act between development and maintaining ecological balance.
The Rewards of Well-Designed Urban Spaces
What makes a city more than just a collection of buildings and streets? The answer lies in well-designed urban spaces. These are the public areas that breathe life into a city, fostering community engagement and enhancing the quality of life for its residents. But what exactly are the benefits?
Firstly, they promote social interaction. Think about the last time you visited a park or a plaza. These spaces are often bustling with activity, filled with people of all ages and backgrounds. They serve as a meeting point, a place where communities can come together and interact. This social connectivity is a key aspect of urban living, and it's something that well-designed urban spaces can facilitate.
Secondly, well-designed urban spaces can have significant health benefits. Green spaces, for instance, have been linked to lower levels of stress and improved mental health. They provide a place for people to exercise, relax, and connect with nature, all of which can contribute to a better quality of life.
Lastly, they can enhance the aesthetic appeal of a city. Well-designed urban spaces are often visually pleasing, featuring interesting architecture, vibrant public art, and lush greenery. This can make a city more attractive to both residents and visitors, boosting tourism and contributing to a sense of civic pride.
So, while the challenges of urban design can be daunting, the rewards are clear. Well-designed urban spaces can transform a city, making it a more vibrant, healthy, and attractive place to live.
Case Studies of Successful Urban Design
As we delve into the realm of successful urban design, we'll uncover some of the most innovative and impactful projects around the globe. These case studies not only exemplify excellence in design but also highlight the transformative power of well-planned urban spaces.
Let's start with the High Line in New York City. Once a disused railway line, the High Line was transformed into an elevated public park. This urban renewal project has since become a model for cities worldwide. It showcases the potential of repurposing infrastructures that have outlived their original purpose, turning them into vibrant public spaces.
Next, we have the Superkilen park in Copenhagen, a testament to the power of community engagement in urban design. The park is divided into three distinct areas, each reflecting the cultural diversity of the surrounding neighborhood. This design approach fosters a sense of community ownership and pride, promoting social cohesion through shared spaces.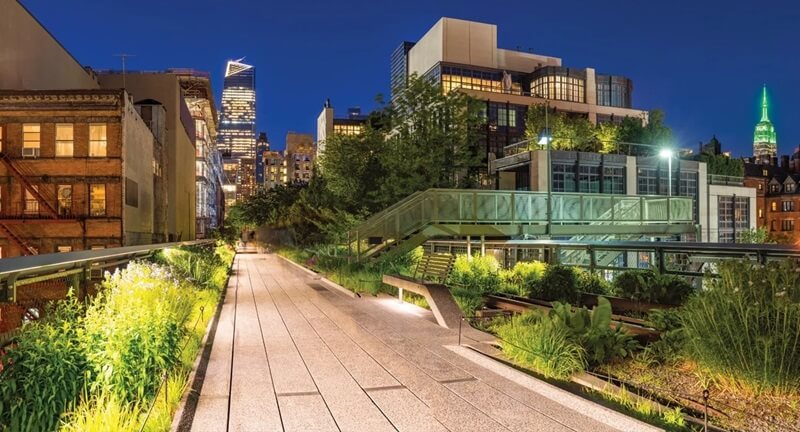 Lastly, the Barcelona Superblocks project reimagines the city's grid layout to prioritize pedestrians over cars. Through this initiative, Barcelona has reclaimed over 60% of streets from car traffic, transforming them into dynamic public spaces. The superblocks serve as a powerful reminder that cities are for people, not just vehicles.
These case studies underscore the power and potential of urban design. They teach us that with creativity, community engagement, and a commitment to sustainability, we can transform our urban landscapes into thriving, vibrant spaces that enhance the quality of life for all residents.
Conclusion
In the grand scheme of urban design, it's like walking a tightrope. On one side, we have the challenges – the environmental considerations, the technological demands, the need for sustainability. On the other, there are the rewards – improved quality of life, vibrant and functional public spaces, and a future that looks a little brighter.
So, how do we maintain this precarious balance? How do we ensure that the scales don't tip too far in one direction? The answer lies in a careful, considered approach to urban design. One that takes into account the unique needs and characteristics of each city, and that puts the well-being of its residents at the heart of every decision.
Consider this: What if we viewed each challenge as an opportunity? An opportunity to innovate, to think outside the box, and to create urban spaces that are not just functional, but also sustainable and enjoyable. This shift in perspective could be the key to balancing the challenges and rewards in urban design.
For instance, the challenge of integrating technology into urban design could be seen as an opportunity to create smarter, more efficient cities. The need for environmental consideration could inspire us to design cities that not only coexist with nature, but also enhance it.
In conclusion, the path to successful urban design is not without its obstacles. But with a balanced approach, these challenges can be transformed into opportunities for growth and innovation. And in the process, we can create urban spaces that are not just livable, but also lovable.
Ready to turn your urban design visions into reality? Contact Millhawlk Architecture, the architects who understand the art of balancing challenges and rewards in urban design. Let's create the future of cities together!