Imagine a world where every building, every home, every structure we set foot in contributes positively to our environment. Sounds like a dream, doesn't it? Well, with the right choices in construction materials, this dream can become a reality. In this article, we are going to explore the importance and process of choosing sustainable materials for construction projects, and how this choice can lead to a significant positive impact on the environment.
Choosing sustainable materials is not just about being trendy or following a fad. It's about taking responsibility for our environment and making conscious decisions that reduce our carbon footprint. Surprised? You shouldn't be. The construction industry is one of the biggest contributors to environmental degradation. By choosing sustainable materials, we can turn this around and make the industry a part of the solution, not the problem.
So, what exactly are sustainable materials? These are materials that are either naturally abundant or recycled, and have a low impact on the environment during their production, use, and disposal. They are the heroes of the construction world, quietly saving the day by reducing pollution, conserving natural resources, and promoting energy efficiency. And the best part? They are just as durable, if not more, than traditional materials. Now, that's what we call a win-win situation!
However, choosing the right sustainable materials for your project can be a bit of a challenge. There are many factors to consider, such as the lifecycle of the material, its environmental impact, and its suitability for your specific project. But don't worry, we've got you covered. In the following sections, we will guide you through this process, providing you with all the information you need to make an informed decision. So, are you ready to make a positive impact on the environment with your next construction project? Let's get started!
The Importance of Sustainable Materials
In the current era of rapid industrialization and urbanization, the significance of sustainable materials cannot be overstated. These materials, often derived from renewable sources, play a crucial role in mitigating the environmental impact of construction projects. But how exactly do they contribute to sustainable development? Let's dive in.
Firstly, sustainable materials help reduce waste and pollution. Traditional construction materials often result in significant waste, both during their production and at the end of their lifecycle. On the other hand, sustainable materials are designed to be recycled or reused, drastically cutting down on waste. Furthermore, the production of sustainable materials typically involves less harmful emissions compared to their conventional counterparts, contributing to cleaner air.
Secondly, sustainable materials conserve natural resources. By utilizing materials that are renewable or have a lower environmental impact, we can help preserve our planet's precious resources for future generations. This is not only beneficial for the environment, but it also makes economic sense, as it reduces dependency on finite resources that are likely to become more expensive as they deplete.
Lastly, sustainable materials often have a lower energy demand. This means that less energy is required for their production, transportation, and installation compared to traditional materials. In a world where energy consumption is a major contributor to climate change, this is a significant advantage.
In summary, sustainable materials are crucial for the environment and contribute significantly to sustainable development. They help reduce waste and pollution, conserve natural resources, and lower energy demand. So, the next time you embark on a construction project, consider choosing sustainable materials. It's not just a smart choice; it's a responsible one.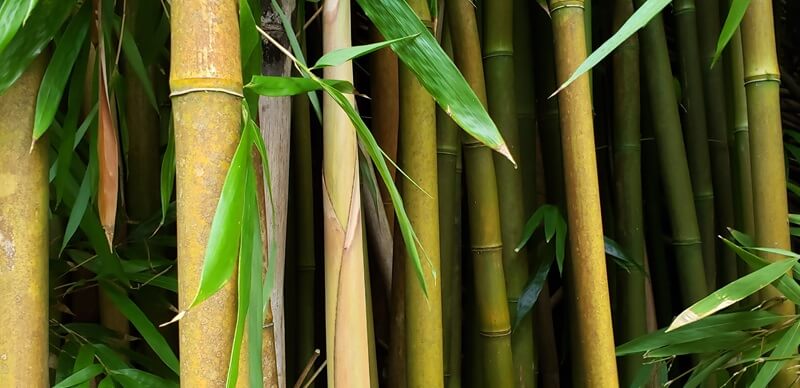 Cost-effectiveness of Sustainable Materials
Choosing sustainable materials for your construction projects may seem like a costly venture initially, but have you considered the long-term benefits? Yes, indeed! Sustainable materials are a cost-effective choice in the long run. Let's delve into why.
Firstly, sustainable materials, such as bamboo, cork, or recycled steel, often require less energy to produce compared to traditional construction materials. This results in lower manufacturing costs, which can be passed on to the consumer. Imagine the savings!
Secondly, sustainable materials are typically more durable and require less maintenance than their non-sustainable counterparts. This means you'll spend less on repairs and replacements over the lifetime of your building. Isn't that a relief?
Lastly, as the push for green building practices grows, regulations are becoming more stringent. By choosing sustainable materials now, you can avoid potential fines or retrofitting costs in the future. Who wouldn't want to avoid unnecessary expenses?
So, while the upfront costs of sustainable materials might be higher, the long-term savings make them a cost-effective choice. It's like buying a hybrid car – you pay more upfront, but the savings on gas make it worth it in the end. That's the power of sustainability!
Choosing the Right Sustainable Materials
Is not just about picking the most eco-friendly options. It's about finding a balance between sustainability, cost-effectiveness, and durability. But how can you navigate this complex process? Let's break it down.
Firstly, consider the lifecycle of the material. How long will it last? Is it durable enough to withstand the wear and tear of everyday use? The longer a material can last, the more sustainable it is. Recyclability is another crucial factor. Can the material be recycled at the end of its life, or will it end up in a landfill?
Next, think about the environmental impact of producing the material. Does its production cause pollution? How much energy is used in its manufacture? It's important to choose materials that have a low environmental impact during their production phase.
Lastly, consider the cost. While some sustainable materials may be more expensive upfront, they can often save money in the long term due to their durability and low maintenance requirements. So, don't just look at the initial cost, consider the long-term savings as well.
Remember, choosing the right sustainable materials is not a one-size-fits-all process. It requires careful consideration and research. But the payoff – a building that's not only beautiful and durable, but also kind to the environment – is well worth the effort.
Examples of Sustainable Materials
The world of construction has seen a surge in the use of sustainable materials, and for good reasons. They not only contribute to a healthier environment but also offer a range of benefits that make them a superior choice over traditional materials.
Let's take a look at some of these materials:
Recycled Steel:

Steel is an excellent example of a sustainable material. It can be recycled indefinitely without losing its quality. Moreover, using recycled steel reduces the need for new steel production, which can be energy-intensive and polluting.

Bamboo:

Bamboo is a fast-growing plant that can be harvested without killing the plant, making it a renewable resource. It's strong, lightweight, and versatile, making it an excellent choice for construction.

Straw Bales:

Straw bales are a low-cost and sustainable material that can be used to create walls inside a home, providing excellent insulation properties.

Recycled Plastic:

Plastic waste is a global problem. By using recycled plastic in construction, we can reduce the amount of plastic waste that ends up in our oceans and landfills.
These are just a few examples of the many sustainable materials available for construction projects. By choosing to use these materials, we can contribute to a greener and more sustainable future for our planet. Remember, every small step counts when it comes to protecting our environment.
Conclusion
The choice of sustainable materials for construction projects holds the potential to transform the construction industry from an environmental concern into a solution. These materials, which are both eco-friendly and cost-effective in the long run, play a vital role in reducing waste, conserving natural resources, and promoting energy efficiency. By carefully considering factors such as material lifecycle, environmental impact, energy efficiency, and recyclability, individuals and organizations can make informed decisions to create structures that are not only durable but also environmentally responsible.
Ready to embark on a sustainable construction journey with us? At Millhawlk Architecture, we specialize in designing environmentally conscious and innovative spaces that incorporate sustainable materials. Contact us today to start your sustainable construction project and contribute to a greener, more responsible future.