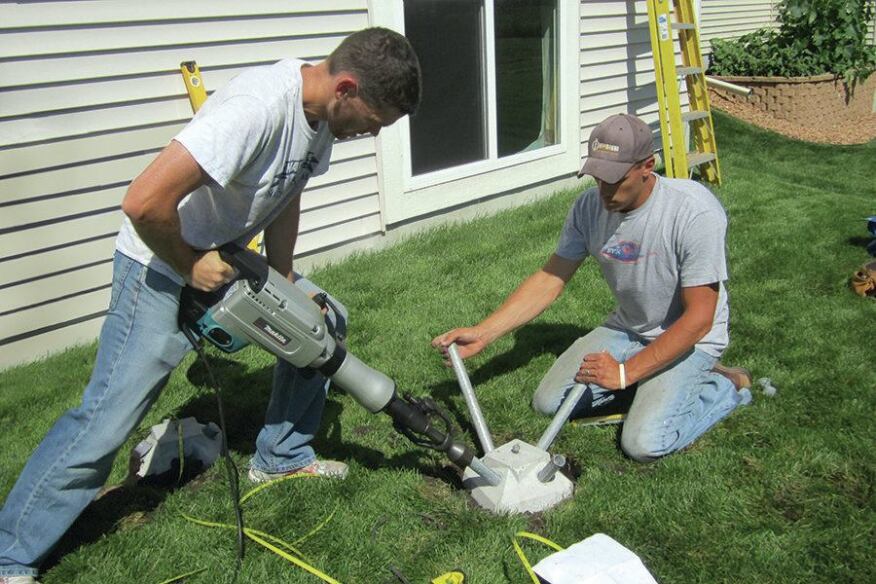 Diamond Pier: What is it?
First, to understand how the Diamond Pier works, we need to understand the definition of the foundation. Putting it this way: the "weight" that one  structure receives (live and dead) needs to be evacuated from one "channel", and this tension crosses to the entire structure (joists, beams, and posts), and the final point that receives this load is the foundation, which allows all the tension to dissipate on the soil below. The foundation type is essential because that will influence directly how the tension will be dissipated, and Diamond pier consists of one block of concrete with a diamond shape, with 4 bars intersecting this block, and that way we have the "root concept", emulating a tree root on the soil, and that layout will make a better distribution of load on the grade.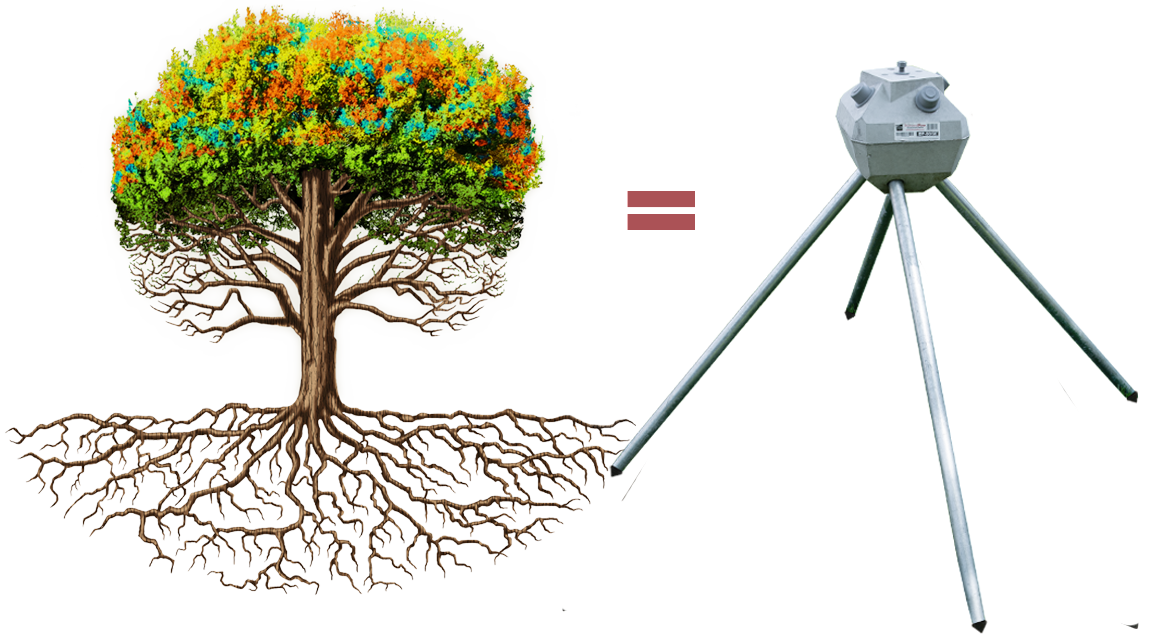 When can I use it?
To define when you can use the diamond pier in your project, we need to take into consideration two factors: The load of the structure and local code compliance. The limit of load will be determined on the official load chart of Diamond Pier ( https://www.diamondpiers.com/sites/default/files/inline-files/DP%20Load%20Chart_2018_0.pdf) and there your architect or structural engineer ( Millhawlk Projects provide that kinda of analysis) will make a little math of what are the live, dead and special loads (snow, wind, etc.) and type of soil to define if it is applicable to your project or not. But basically, for residential use, have a high chance of being applicable to simple's structures like decks, gazebos, pergolas, exterior stairs, walkways, porches, and small extensions like sunrooms or port-cochere. For commercial applications, specials order is offered from Diamond Pier Foundation System ( https://www.diamondpiers.com/), once the prefabricate footings offer four types – DP-50, DP-75, DP-100, and DP-200 (the number before "DF" means the weight of the block). Regarding code compliance, during the drawings process, is indicated to contact the local building department and submit the application and specs sheets of the diamond pier to check if will be allowed the use,  Millhawlk Projects  always works together with the building department to avoid future issues with the process to get a building permit.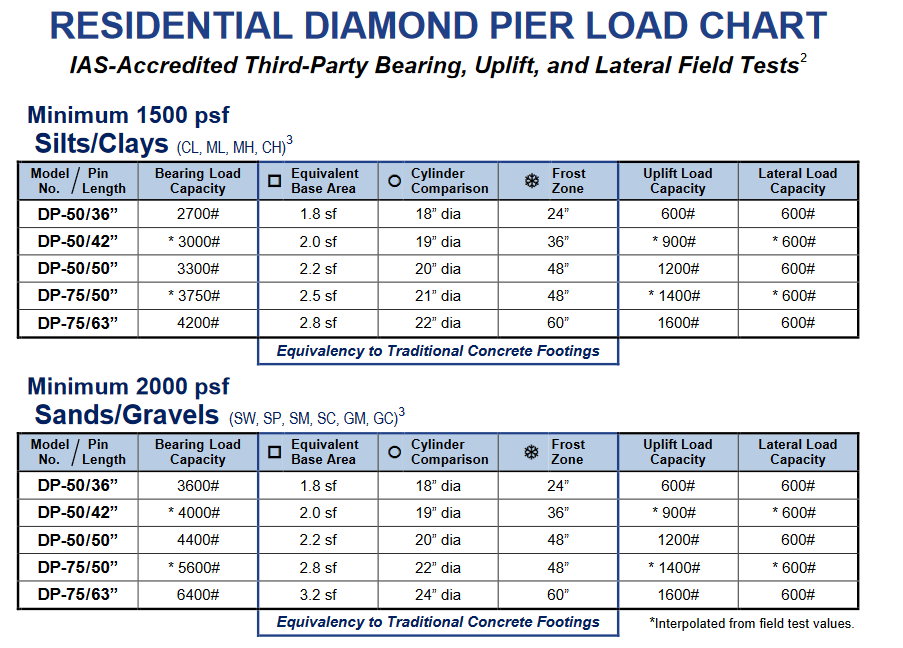 How to install it?
In a pretty easy way, you can get each foundation installed in less than 1h. To start, you need to set up your tools:
• A tool to excavate a hole with a depth enough to leave the "head" approximately 6" exposed above the line grade.
• Breaker Hammer /Jackhammer to drive your pins into the soil.
• Driving Bit 1-1/8" Hex Shaft.
See below the 6 steps to install:
1st Step -Install the pin plugs.
2nd Step – Identify locations.
3rd Step – Excavate the soil (depth enough to leave the "head" approximately 6" exposed above the line grade).
4th Step – Set concrete pins on the diamond pier's head.
5th Step – Drive pins through the concrete head into the grade.
6th Step -Place the cap on the 4 pins.
For more details, we suggest you take a look at the Quick installation guide offered by Diamond Piers System (https://www.diamondpiers.com/sites/default/files/inline-files/Quick%20Install%20Overview%20layout%20v10%202018_0.pdf).

Cost and where to buy?
In a deep search, we found the average prices for the four types offered by diamond Pier:
DP-50: Average of $170,00 per set (including head, pins, and plugs).
DP-75: Average of $270,00 per set (including head, pins, and plugs).
DP-100: Average cost under analysis.
DP-200: Average cost under analysis.
We do not find local and ready-to-pick-up diamond piers or accessories, but three websites call our attention:
• Deck Builders Outlet (https://www.deckbuilderoutlet.com/diamondpier.htm) – looks like they are specialists with deck materials.
• Pro Deck Supply (https://shop.prodecksupply.com/product/diamond-pier-footings/) – same point, they look specialist as well.
• Lowe's (https://www.lowes.com/pd/DiamondPier-Concrete-Head-for-Foundation-System/5001782163) – this one, in particular, is a pretty good deal, not just because it's a popular B.P. company, but besides that, they sell parts of the diamond pier, which is always good have this option at your reach.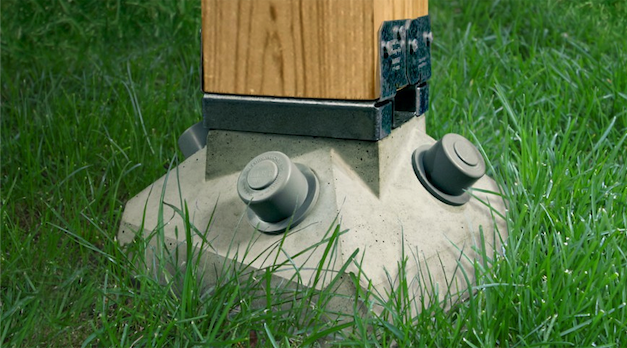 Final Considerations
We highly recommend Diamond Piers from a financial perspective, not only because of their pricing (which is competitive with sonotubes), but because of their incredible functionality. No mess in your yard, no hassle with digging up the soil in your yard (if there is no monster rock under your soil in the way of your 4-bar diamond pier), and no wasted time pouring concrete and waiting for it to cure. With 5 years of experience working with projects, this is the perfect footing type for decks and porches, once is a one-day installation. We have already encountered a few building departments that do not allow this foundation for simple structures, but it is simply due to the fact that the diamond pier is still viewed as a "new" type of foundation, but nowadays most Massachusetts building departments accept this amazing type of footing. Reach out to Millhawlk Projects to discuss a little bit more about this foundation.