Introduction
The house-building process is very tough and choosing the best contractor for each trade, and the best architectural firm for your plans is essential to avoid any more serious issues that can be stuck in your field. Our portfolio as architects in Natick MA is extensive and shows how capable we are.
Regular construction has more than 10 trades related, with a permit process, paperwork management, main schedule, payroll, and budget control. The first step that you should take is to hire a skilled architect, and Millhawlk as an architects in Framingham MA can provide that for you.
To help you to make a more calm and smooth building house, are highly recommend making a bid process because that way you'll delegate most part of your planning to capable contractors, and will assure the background of the company that you're hiring.
The pricing provided by the contractors is based 100% on the drawings, they will need an efficient, detailed, and complete set of drawings, as architect in Newton MA, Millhawlk Design & Architecture can provide this to the GC and homeowners.
Understanding Bidding in House Building
What is a bid on a building or a house?
A bid process, a popular method of homeowners and GCs, involves multiple contractors submitting prices for the same project, and making competitive offers. The owner typically picks the lowest price.
Is there a difference between a bid and a proposal?
Yes. Generally, a proposal is a more individual process, and most of the time, the client requests one directly from the company and does not necessarily involve other competitors.
Why it is important to bid when building a house
Bid during the construction of a house is important to get more variety of prices and service quality. This process will guarantee a fair price for both ends (homeowner and contractor), and besides that, keep the local economy in movement.
The impact of bidding on the overall house-building project
During the contractor's bid process of an overall project, they are essentially estimating the cost of materials, labor, schedule, and other topics – and this will significantly impact the planning of the construction.
Having this information on hand, the homeowner can make better planning of cost, logistics, and schedule of execution, and potentially this will make the customer save money and time.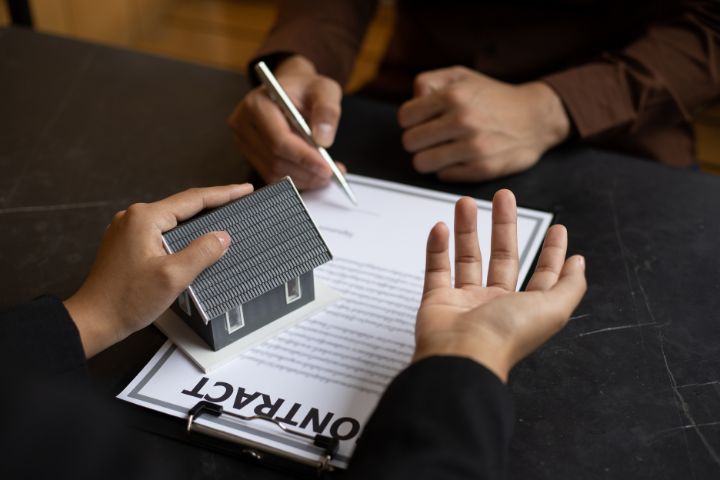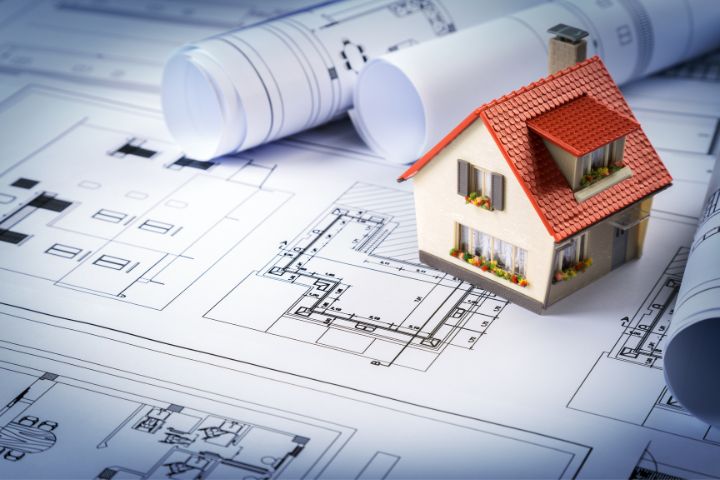 How to Prepare for a House Building Bid
What should be included in a bid proposal?
A basic bid proposal should include the scope of work, schedule, and price. Has more paperwork involved in the process, but this makes part of the Bid Package, and we'll dig deeper into this topic future.
What questions should you ask when preparing a bid?
Whit the right questions, you can make a more solid and confident bid, and have some crucial questions that the contractor needs to have answers, to make a more accurate proposal. See below some important questions:
What trades are involved in the contract?
Which documents does the company need to have to be eligible?
What is the scope of work?
Permit applications included in the contract?
What is the payment schedule?
Bid plans are the final plans for construction?
What are the safety procedures requested?
What are the terms and conditions?
What is the minimum manpower required?
What is the main execution schedule?
What are the terms for an occasional change of orders?
Establishing your house-building plans and goals
Setting boundaries for your plans and goals is indispensable. From day one, define very clearly your budget and schedule for each trade, individually. It's important to take into consideration external issues (weather, holidays, lead time for materials, etc.) and add a gap for these in your planning.
Establish good communication with the field and inspectors to avoid irregularities.
Determining the budget for your house-building project
To make a budget plan, you need to have on top of your head the project area, material take-off, labor prices, equipment prices, material quotes, lead times, and timeline of execution with an estimated start and end date for each trade.
Researching and understanding the current house-building market
Understanding how the market flow is going in your area is essential to make a successful house-building. Here are a couple of tips to keep you posted:
Analysis of inflation in general
Interest rate
Workshops about the industry
Track market trends
Talk with experts
Online research
Analysis of how banks are reacting to the industry
Importance of thorough site analysis
Making a complete report of your lot will give you important information, that may will avoid future issues and, eventually, make you save money. Analysis of soil, setbacks, and weather exposure is the most important data that you should have to develop your project.
Step-by-Step Guide on How to Bid Building a House
Gathering Necessary Documents
Description of documents required for a house building bid
For the owner, some documents and paperwork are indispensable, because that way, they can analyze the project and trade understanding coming from the contractor, and at the same time, make sure about the background of who you're hiring to build the house.
Importance of each document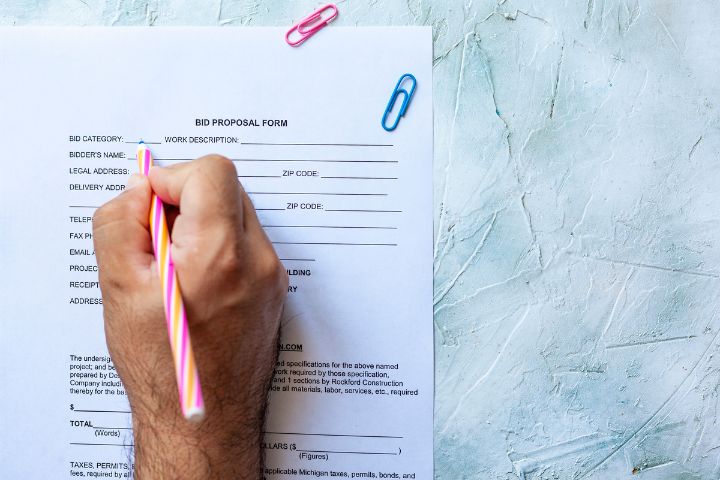 As was mentioned, these documents are used to track the background of the contractor and how able and skilled this company is, lets check a list of the necessary documents for bid and what they mean:
Bond letter: Will assure the contractor has a performance bonding facility in place and can secure bid bonds.
Certificate of Insurance or COI: This document will prove that your company has active insurance and how much is the coverage.
Workers' compensation: Proves that your company provides the requested coverage to the employees who are injured or ill.
Company's Business License: This document will prove that your company is legally approved to provide services in the jurisdiction.
Bid letter: This form will provide a summary of information about your company.
Letter of reference or portfolio: Provide information and contact for the past projects that your company has provided for others.
Finding Contractors to Bid
How to find and select potential contractors
The most indicated method today is to use certified portals that aggregate companies and to make part of these portals, the companies need to provide all the documentation listed above. Today, the most popular portals are Construction Connect and Building Connected.
These portals will spread your project and bid process to the subscribed certified companies and help you to make this process easy.
The role of contractor reviews and references
Are common sense that reviews and references, from past services provided by the contractor, are the best way to make sure about the quality and confidence that the bidder needs to have, before hiring a company.
Preparing the Bid Package
Contents of an effective bid package
Making a bid package can be challenging because you need to ask for the correct information, to make a good filter and, avoid any future problems. See below a list of contents for a bid package:
Introduction
Area take-off and pricing
Scope of work
Specifications (divide by trade)
Team information
Safety Manual
Schedule (divided by trade)
Bid Letter
 COI
Workers Compensation
Bond Letter
Company's Business License
Terms and Conditions
Price per hour (for change orders)
Type of business (MBE or others)
References and Portfolio
Conclusion
How to tailor your bid package to attract suitable contractors
Setting good content for your pack will depend on what is the type of your construction. For example, in governmental constructions, more documentation is what is recommended, once this job will be Tax Exempt.
For "simple" buildings, the requirement level can be lowest but is highly recommended to have requested at least the COI, Company's Business License, Workers Compensation, Safety Manual, and references.
Analyzing Contractor Bids
The factors to consider when analyzing contractor bids
Cost, references, paperwork of eligibility, schedule, and skilled labor are indispensable requirements for analyzing the received bids.
How to compare bids effectively
You need to make a checklist if the package received accomplishes all the requirements listed in the bid package.
Selecting a Contractor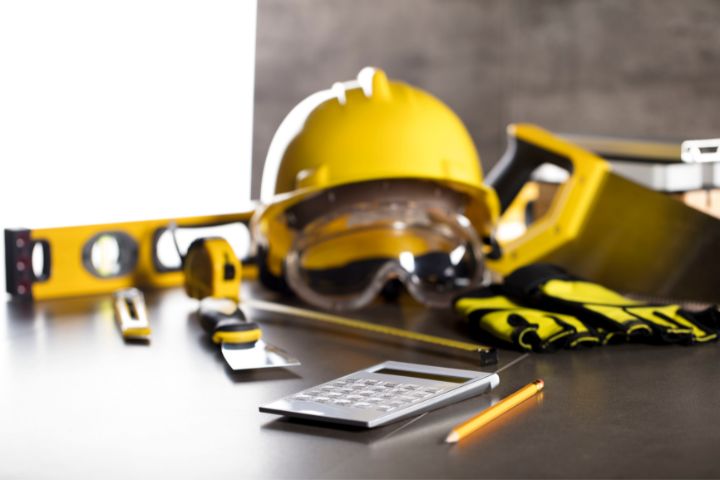 What to consider when selecting a contractor
Checking the paperwork background to make sure all information provided is legitimate. Another aspect to take into consideration is if the price is realistic for the contractor to complete the job. Also, check if the company typically hires diversity and gives support to their employees.
How to negotiate and finalize the contract
When the contractor accomplishes all the aspects of the bid package, paperwork, and cost, it's time to negotiate. Having your own quotes for materials, machines, and labor will help you to play with the numbers. At the end of the day, a fair price to both ends is what is recommended.
Bid building a house with Millhawlk
All these requirements are nothing without a qualified, detailed, and complete set of drawings for the project. Areas, prices, materials, schedule, and all the other factors are based on these plans. Basically, a not complete project can impact all the prices.
With our extensive portfolio, Millhawlk Design & Architecture firm can provide all necessary projects, dividing by trades, and adding as much information as possible. We have a 100% of understanding how important an accurate package of projects for the bid process is.