Decide on The Type of Deck you Have
Choosing suitable lumber is essential if you're looking to build a deck. Lumber is one of the crucial components of a deck, and the wrong choice can lead to long-term problems. This blog post will outline the different types of lumber available and explain which is best for your specific needs. Following the tips, you can choose the correct lumber for your deck without trouble. Thanks for reading!
When building a deck, it's essential to first decide on the type of deck you want to create. The kind of deck you choose will impact your outdoor space's overall look and functionality and the materials and resources you will need to build it. In this article, they will explore some of the most popular types of decks.
Ground-Level Deck: A ground-level deck is an excellent option for creating a simple, low-maintenance outdoor space. This type of deck is typically built on a flat surface and is not elevated off the ground. Ground-level decks are ideal for creating a small patio or seating area and are often constructed from pressure-treated lumber, composite materials, or concrete pavers.
Raised Deck: A raised deck is an elevated platform that provides additional living space and a better view of the surrounding area. This type of deck is often attached to the side of a home and is constructed with steps leading up to it. Raised decks can be made from various materials, including pressure-treated lumber, composite decking

, and hardwood decking.

Multi-Level Deck: A multi-level deck is a complex decking system with multiple levels and steps leading up to each group. This type of deck is ideal for large outdoor spaces and is often used to create various outdoor living areas, including dining areas, seating areas, and even outdoor kitchens. Multi-level decks can be constructed from multiple materials, including pressure-treated lumber, composite decking, and hardwood decking.
Covered Deck: A covered deck is an excellent option if you want to enjoy the outdoors, even in inclement weather. This type of deck is often constructed with a roof or overhead structure that provides shade and protection from the elements. Covered patios can be made from various materials, including pressure-treated lumber, composite decking, and hardwood decking.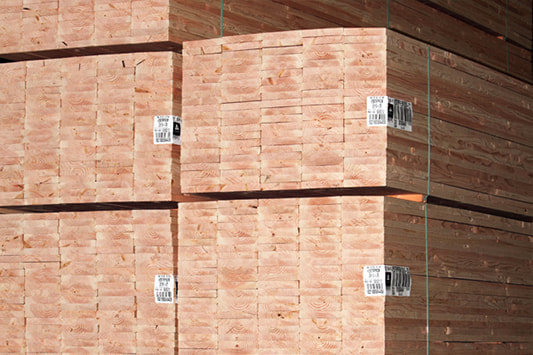 Determine The Size of Your Lumber
Determine the size of your lumber by looking at the following factors: the wood species, the boards' thickness, and the density of the lumber.
Density measures how much material is compared to its volume. The thickness of the wood depends on its species and growth conditions. Different types of wood have different densities, so a given piece of lumber may have different densities throughout its length. The thickness of lumber also depends on how it is cut and processed. For example, if you buy lumber from a sawmill, it will be cut into boards and processed differently than if you buy it from a lumberyard. All these factors contribute to the overall density of your lumber.
Thickness is another critical factor affecting your lumber density. The thicker the board, the heavier it will be due to increased mass per unit area. However, thinner panels are more likely to warp or split than thicker ones. So, thickness also impacts how strong your finished project will be. Finally, consider how well-seasoned your wood is – seasoned wood has been allowed to dry naturally before being used, which increases its strength and density.
Choose the Right Type of Wood
When it comes to building or repairing the furniture, one of the most important decisions is to choose the right type of wood. Different types of wood have other characteristics, so selecting the wood that best suits the project is essential. Hardwoods such as oak, walnut, and cherry are best suited for furniture making, as they are highly durable and will last for many years. Softwoods such as pine are great for projects that don't require a lot of strength and durability, such as shelves or small tables. In addition to the type of wood, there are also different grades of wood available. The quality of the wood will determine how smooth and attractive the finished product will look. Higher-grade woods are more expensive, but they also provide a smoother finish. Before purchasing the wood for a project, it is essential to consider the purpose of the project, the budget, and the desired appearance of the finished product. With a bit of research and careful selection, it's easy to choose the right type of wood for any project.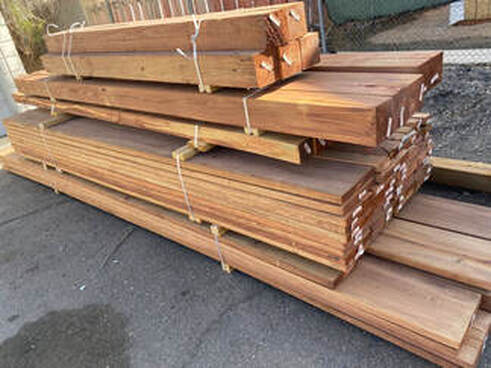 Durability and Strength
Strong and durable materials are often preferred over weaker ones because they can withstand greater forces and resist wear and tear for extended periods. This is important to ensure the structural integrity of the material, as well as its longevity. Many materials used in construction and manufacturing must also be resistant to fire, chemicals, and extreme temperatures, which makes durability and strength even more important.
Ours materials are designed to provide long-lasting performance and structural integrity. Their products are made from some of the industry's most reliable and durable materials and are designed to withstand the test of time. Their decks and railings are strong enough to support your outdoor living space and will not quickly deteriorate over time. Products are also UV protected and are tested to ensure they will not fade, warp, or rot. Their team of experienced craftsmen takes great pride in the quality and craftsmanship of their products and has created a range of products that will give you many years of enjoyment.
Aesthetics and Style
Aesthetics and style are two concepts that are closely related and often used interchangeably. Aesthetics refers to studying beauty and appreciating beauty in art, nature, and everyday life. It is an understanding of the relationship between form and function in the physical world, and it involves a subjective appreciation of the beauty of something. Style, on the other hand, is a personal expression of beauty, taste, and fashion. It is a reflection of a particular person's sense of self.
We'll understand the importance of aesthetics and style in outdoor living spaces. Their goal is to provide their customers with the best possible wood and composite decking materials to create the outdoor living space of their dreams. The selection of decking materials includes premium hardwoods and composite decking, both available in various colors and styles. They also offer a wide selection of railing materials to complement any deck design.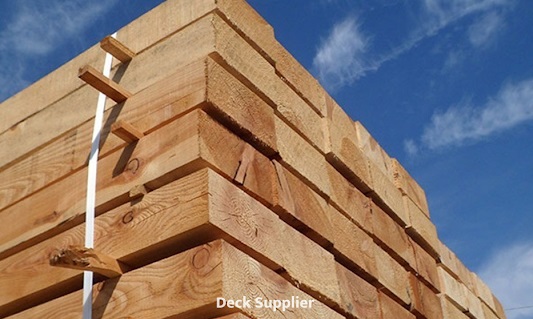 Cost and Maintenance
Cost and maintenance are essential factors when purchasing and using any product or service. The cost of a product or service usually refers to the amount of money spent to acquire it, and maintenance refers to the ongoing upkeep and repair of the product or service.
In terms of maintenance, we provides an extensive range of services to ensure that customers' decks remain in top condition. The company offers regular inspections and maintenance services such as cleaning and staining, power washing, and annual sealant applications. Millhawlk Design & Architecture also provides repairs and replacements for any damaged components due to wear-and-tear or weather-related issues. All of the company's products come with a warranty to ensure that customers are covered in the event of any future problems.
Factors to Consider When Choosing Lumber for your Deck
When building a deck, there are several important factors to consider when selecting lumber. The most crucial factor is the climate. This means that the lumber should be able to withstand temperature extremes. Another factor to consider is the treatment of the lumber. Pressure-treated lumber has been treated with chemicals to make it more resistant to rot, decay, and insects, so it is often the best choice for decks. Ultimately, consider the overall appearance of the lumber. The wood color, grain, and texture can all make a big difference in the look of your deck, so it is essential to choose aesthetically good lumber. With these factors in mind, you can make an informed decision when selecting the lumber for your deck.
In addition to the size, you'll also need to consider the grade of the lumber you'll use. Different stages of lumber are more suitable for other purposes. For example, if you're building a deck for a commercial space, you'll want to use a higher grade of lumber for added durability.
Conclusion
Millhawlk Design & Architecture is an excellent choice for quality deck-building lumber. Their knowledgeable staff is friendly and helpful, and their selection is vast. They have all the components for a successful deck build, including lumber, nails, screws, and more. The prices are competitive, and the quality is top-notch. They even offer custom deck-building services if needed. Contact them today to learn more about their services and how they can help you improve your home exterior.